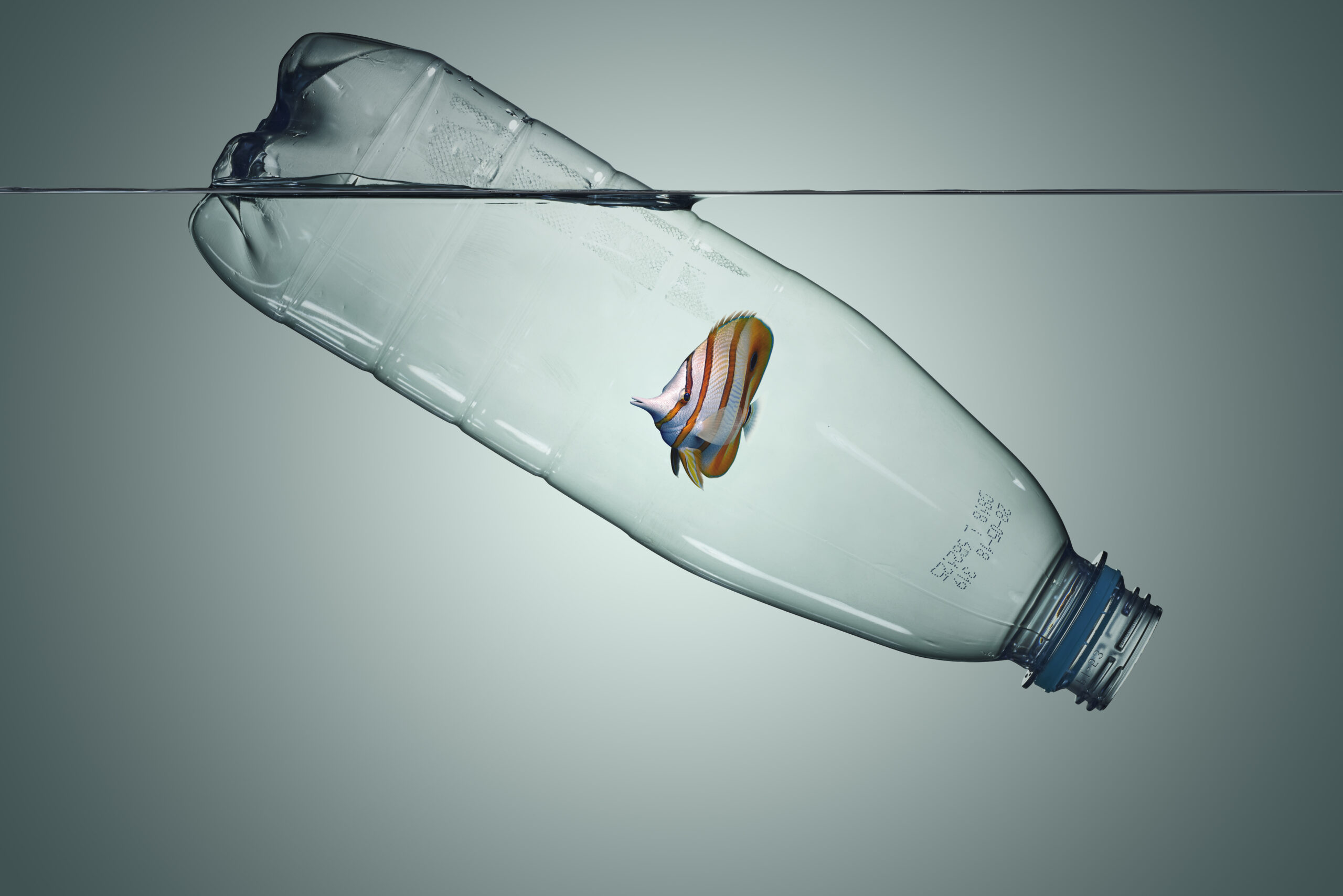 Dr. Tree Shampoo Bar
ECOCERT certified. 99% ingredientes de natural origin. Shampoo and conditioner 2 in 1.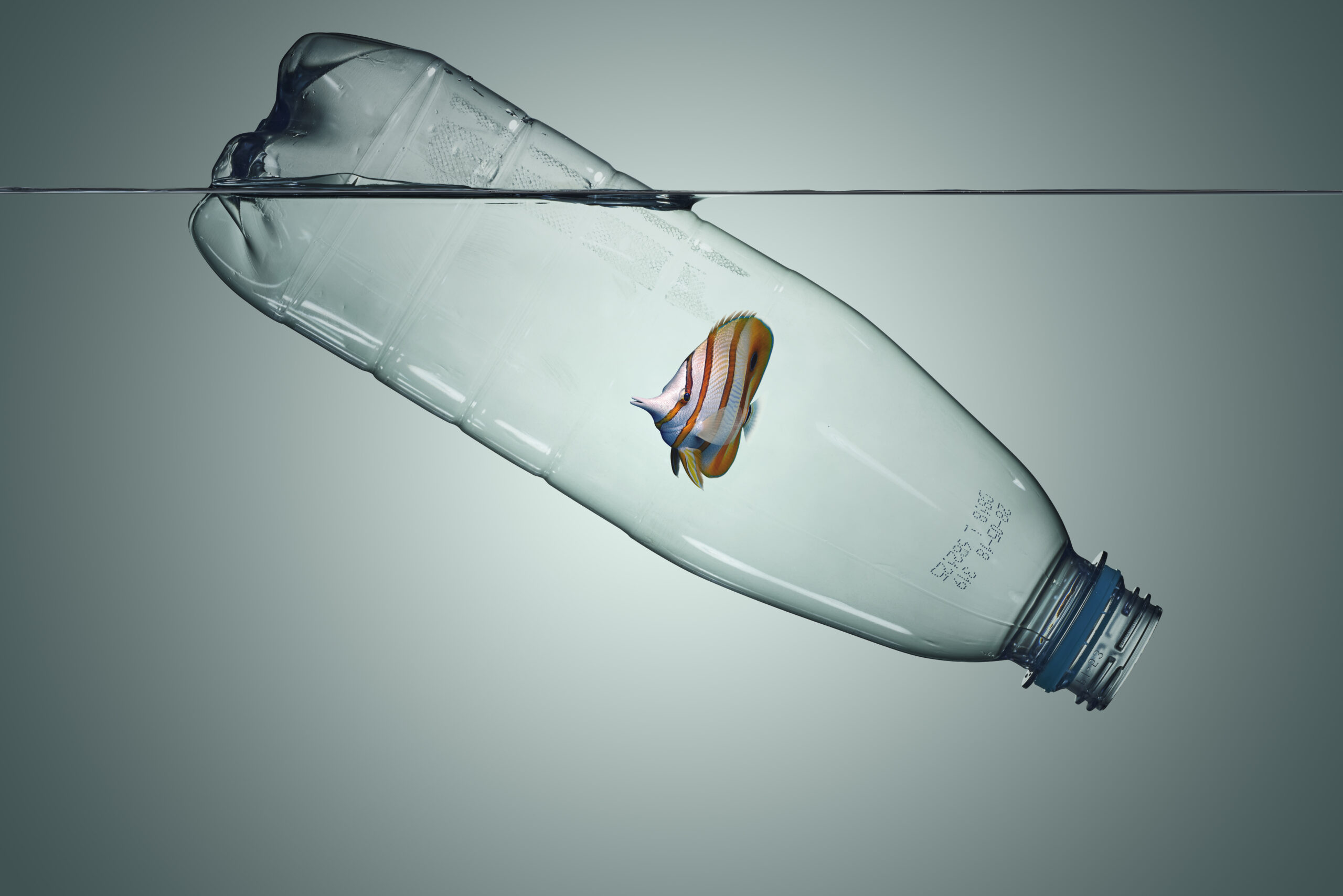 Dr. Tree's organic shampoo bars are formulated with dermatologically tested natural and organic ingredients. It also has Ecocert Cosmos distinction, which guarantees that all products have been made with 99% natural ingredients.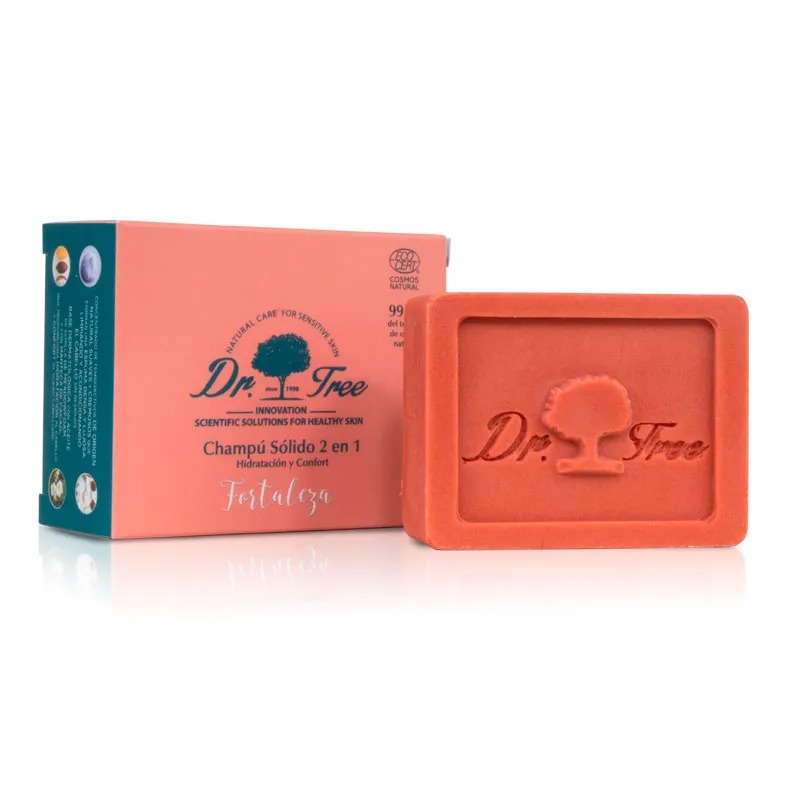 shampoo & conditioner 2 in 1 Strengthening
Deeply hydrate hair Young hair, with Crambe Abissynica Oil, shiny, strong and with a repairing effect on split ends. Un poco más de texto.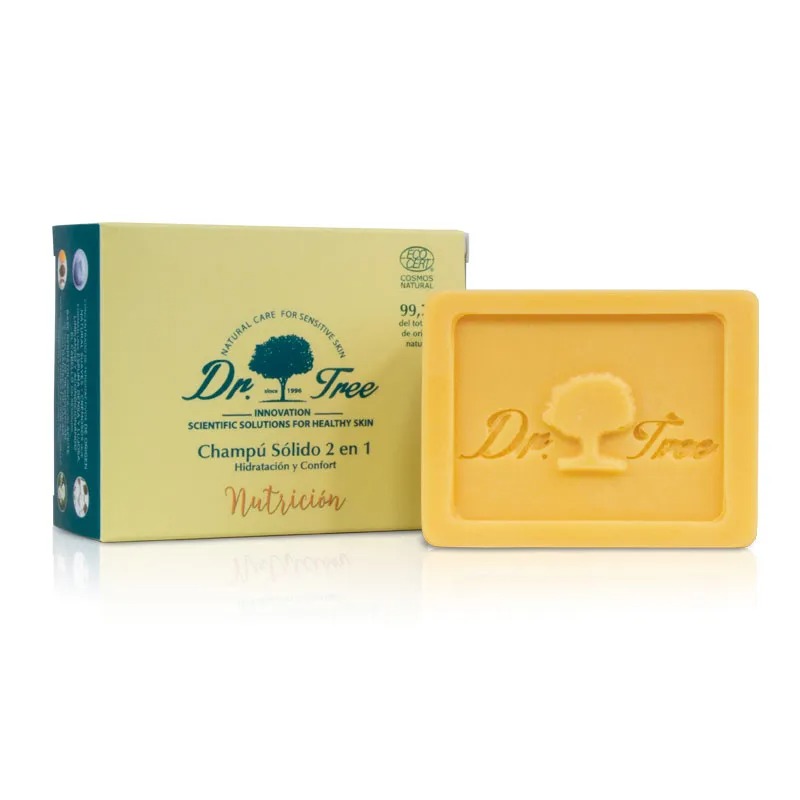 shampoo & conditioner 2 in 1 Nutrition
With Rice Bran Oil concentrated with phytonutrients vit E and B, minerals (iron and zinc), antioxidants and CoQ10 that energize, hydrate and protect hair.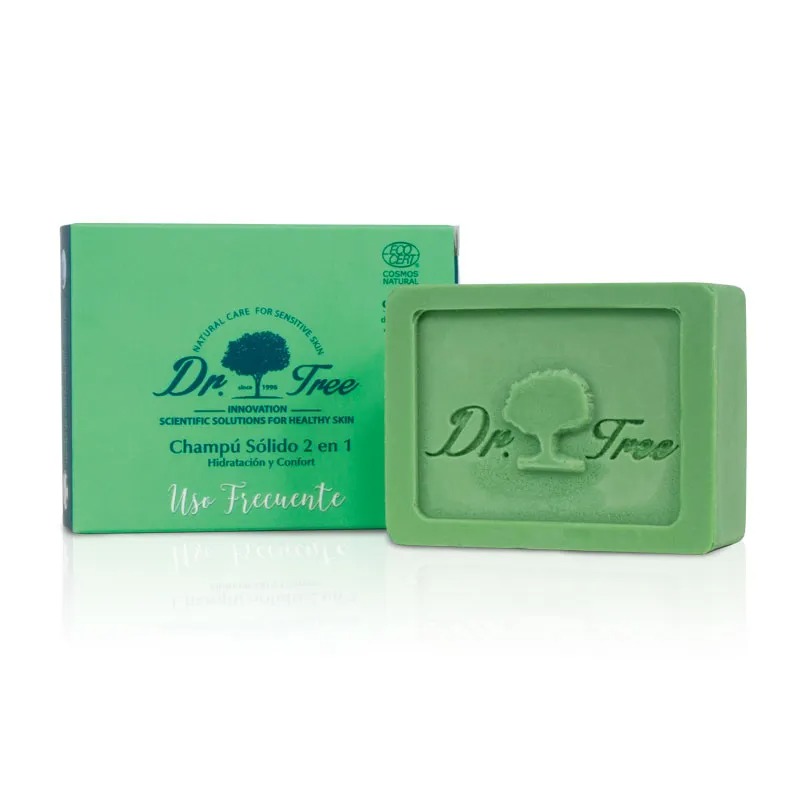 shampoo & conditioner 2 in 1 Frequent use
Nourish and revitalize: the hair fiber repairs damaged and brittle hair. Hair regains its natural shine and vitality. Natural honey aroma.