YACEL
Advanced body care with high-end cosmetic technology.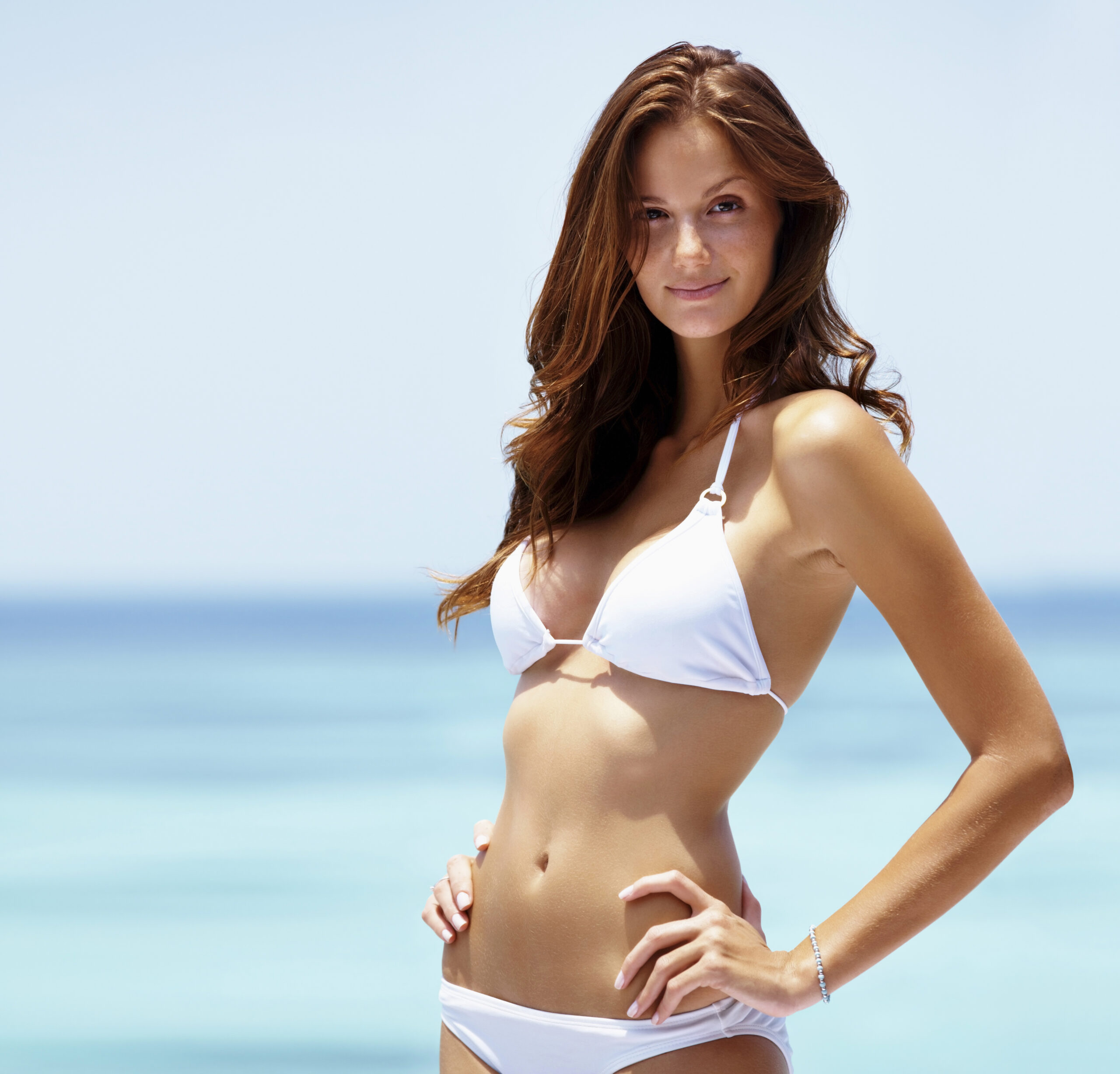 YACEL offers you specific beauty treatments with which, in addition to enjoying unbeatable results, you will experience a wide range of sensations.
YACEL incorporates the innovative Beauty Advance Technology. This high cosmetic technology allows you to get the most out of your body..
Beauty Advance is formulated with a complex of ultra-powerful cosmetic active ingredients and the exclusive Cell Power Booster rich in creatine, which accelerates cellular processes by up to 60% to multiply the effectiveness and results in each of your treatments.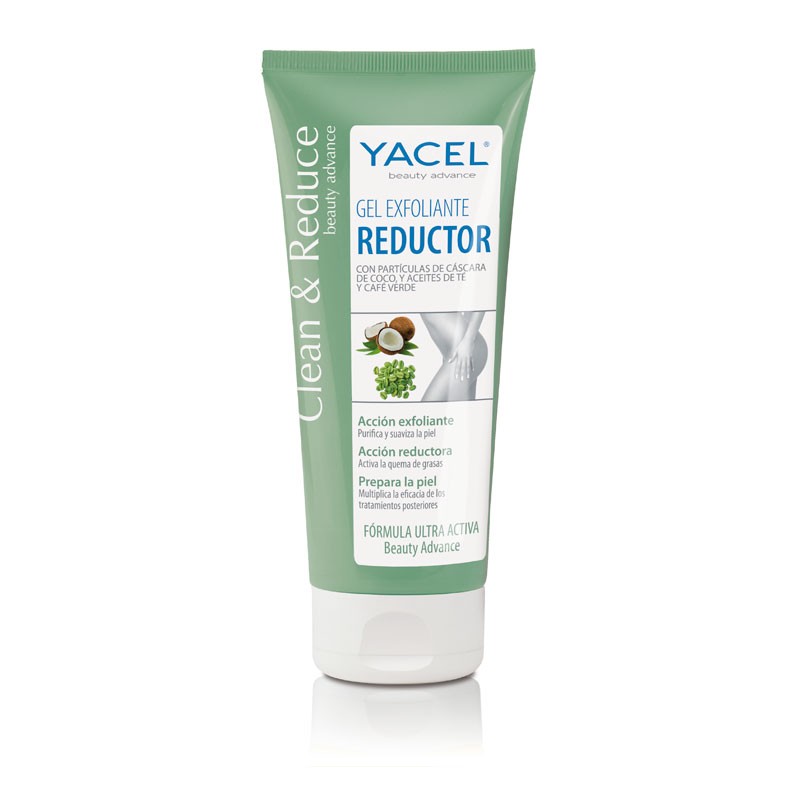 Clean & Reduce
Lexfoliant reducer gel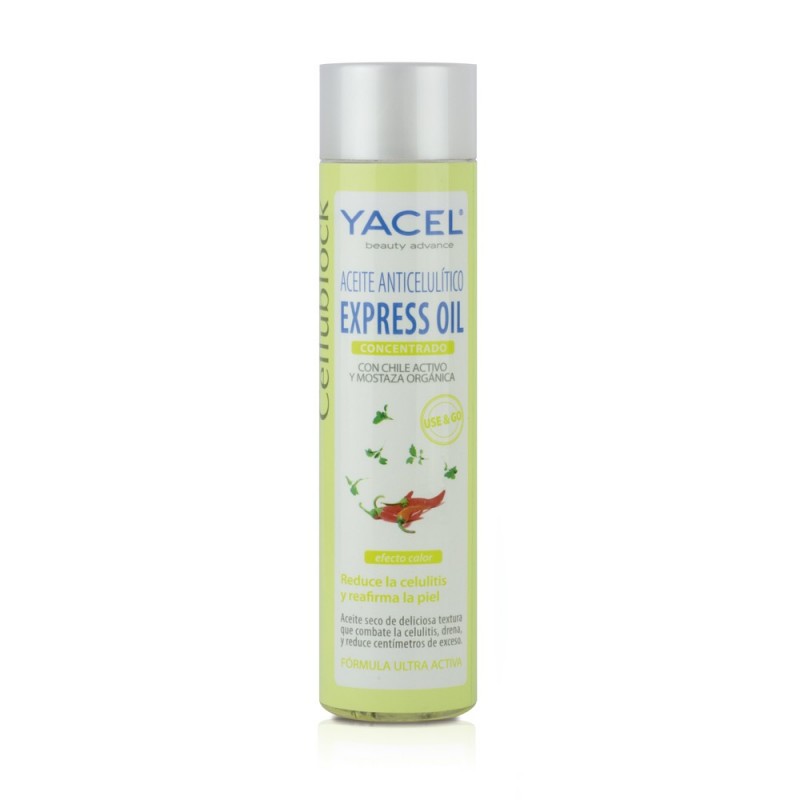 CelluBlock Express Oil
Anti-celluliti express oil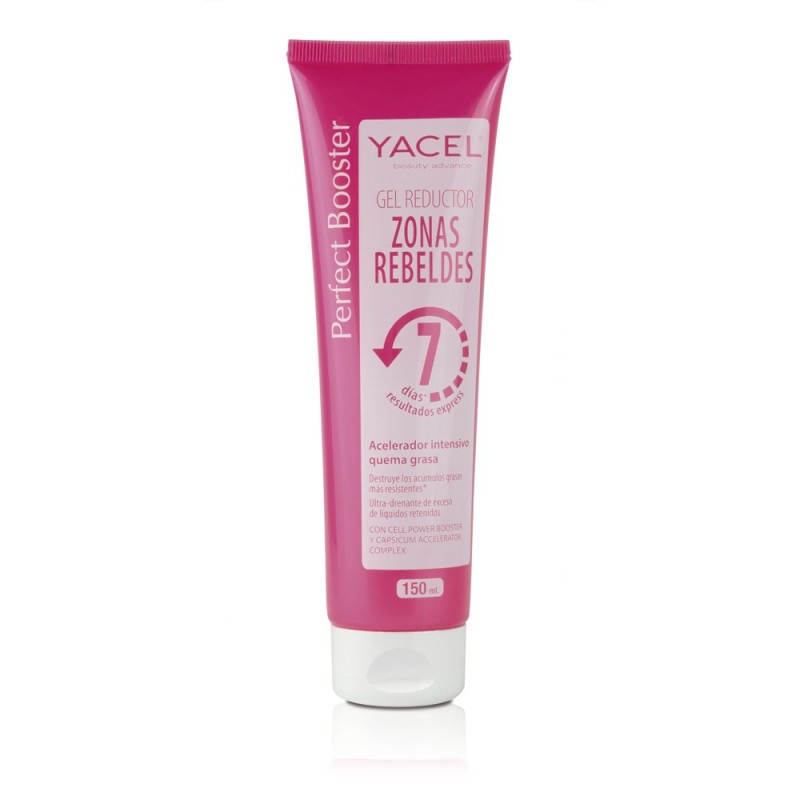 Perfect Booster
Reducer gel for resistent zones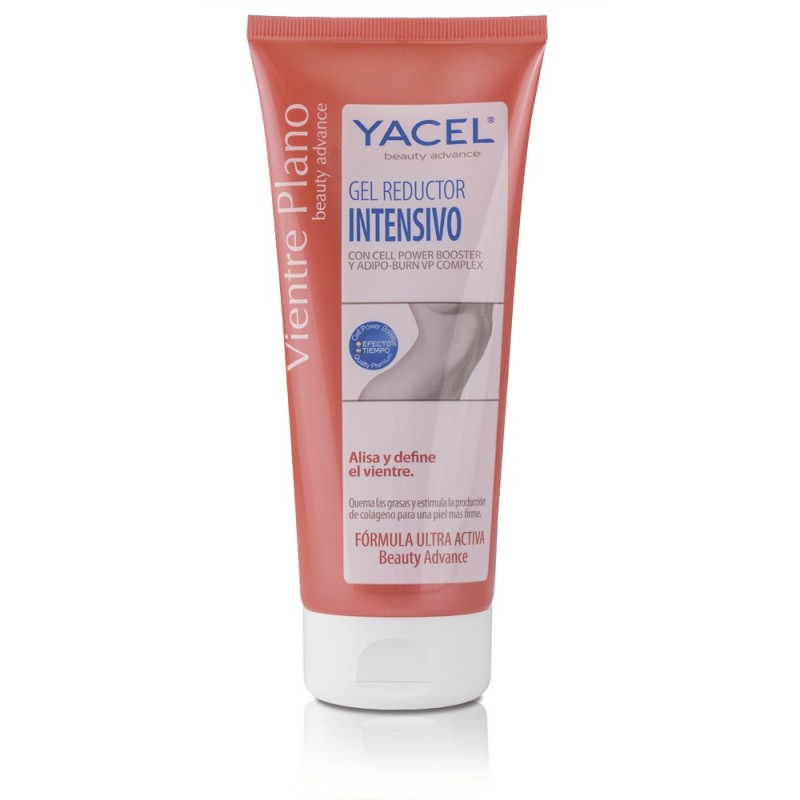 Vientre Plano
Intensive reducer gel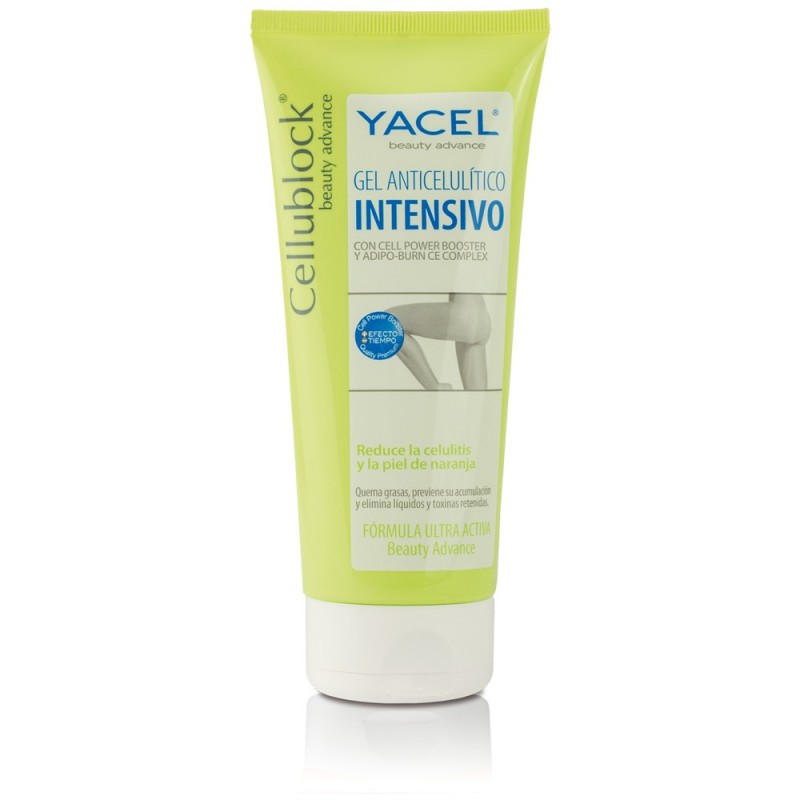 CelluBlock
Intensive Anti-celluliti gel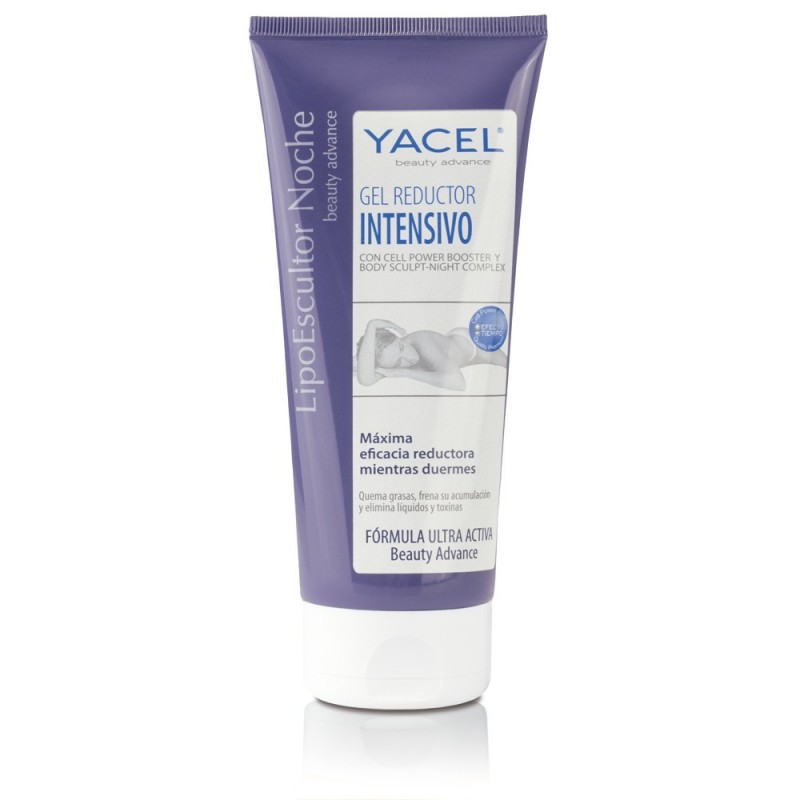 LipoEscultor Noche
Intensive reducer gel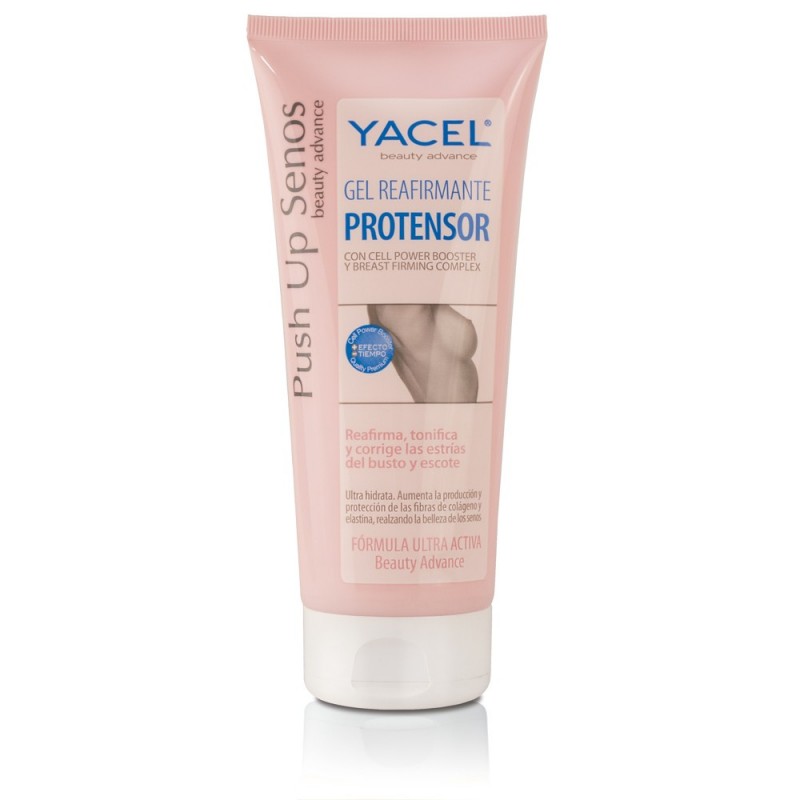 Push Up Senos
Firming protecting gel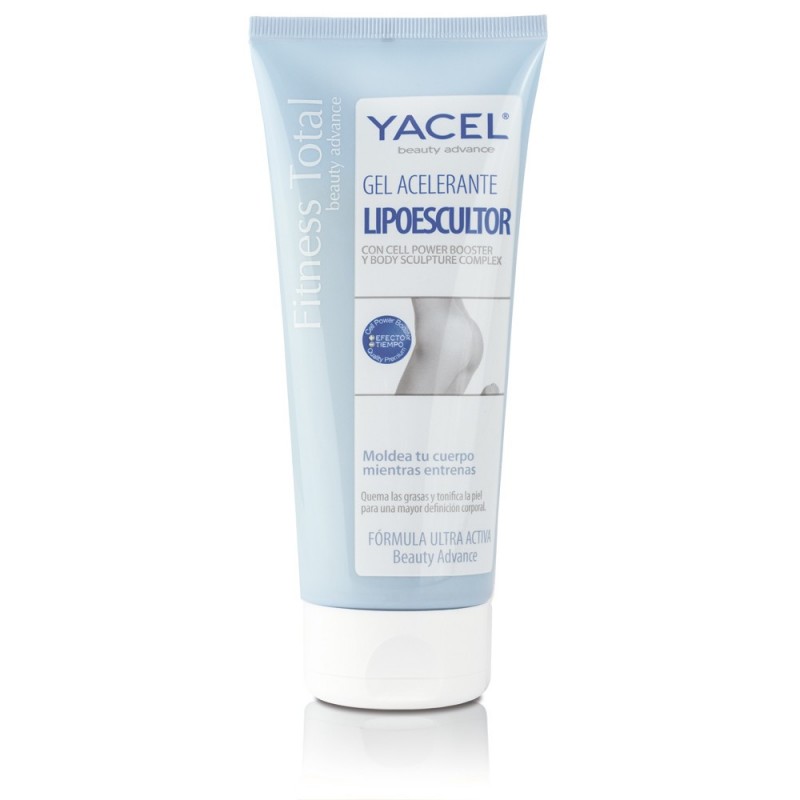 Total Fitness
Accelerating Liposculpture Gel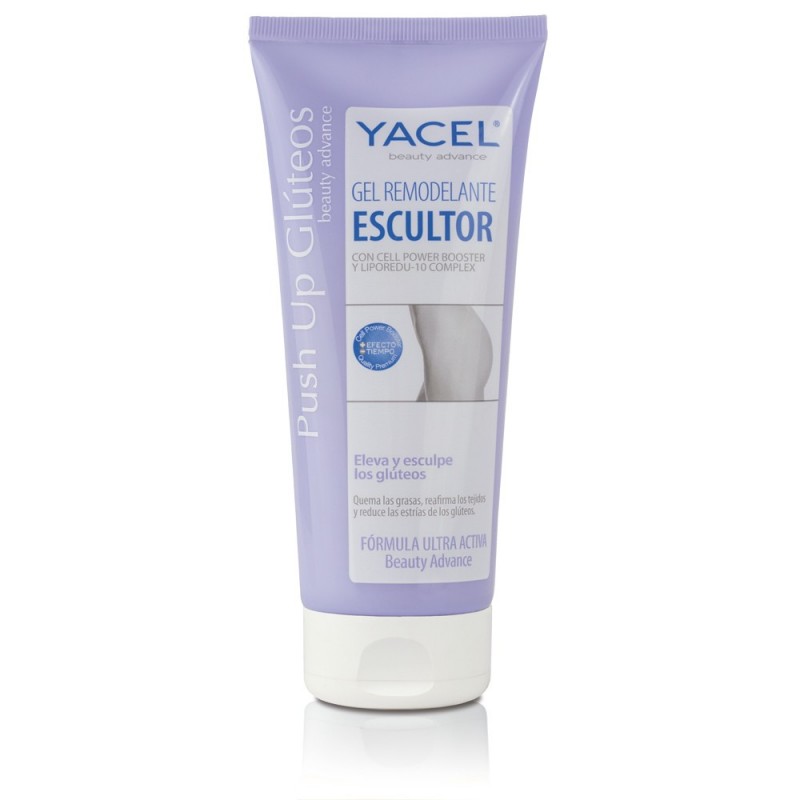 Buttocks Push Up
Sculptor Remodeling Gel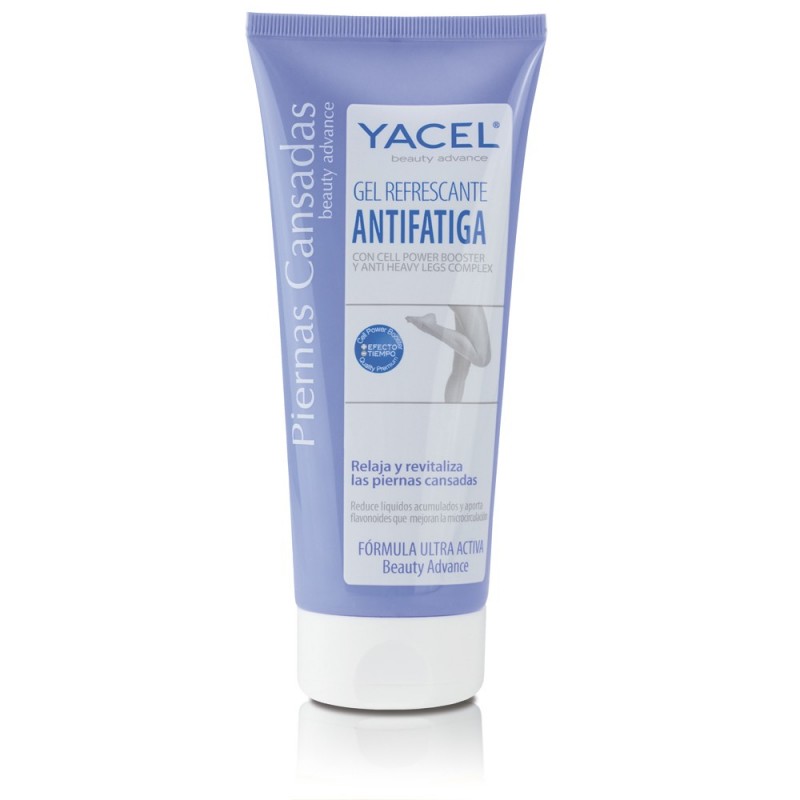 Tired legs
Refreshing Anti-Fatigue Gel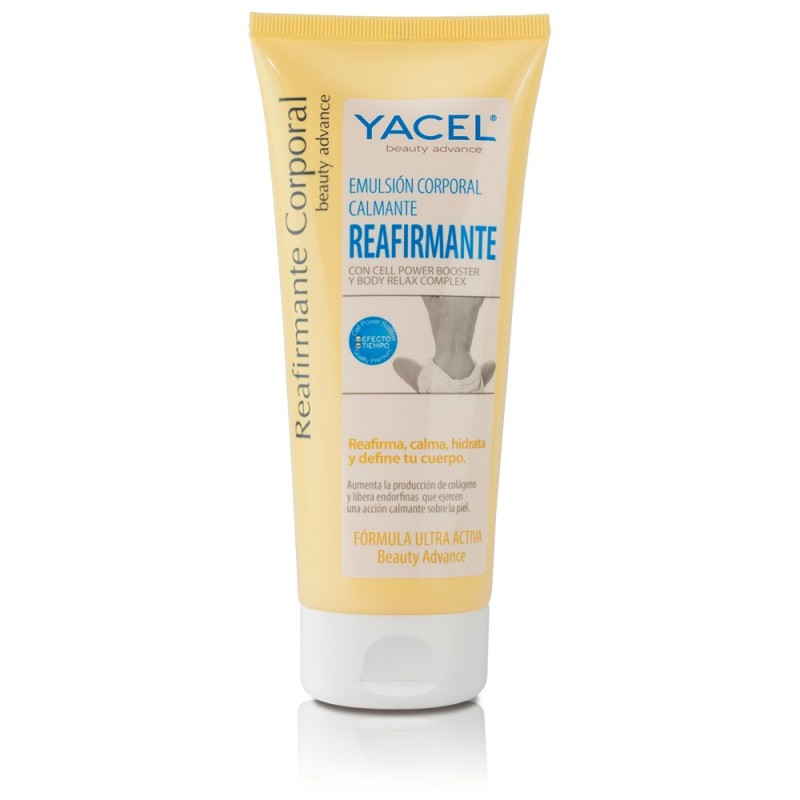 Body Firming
Firming Soothing Emulsion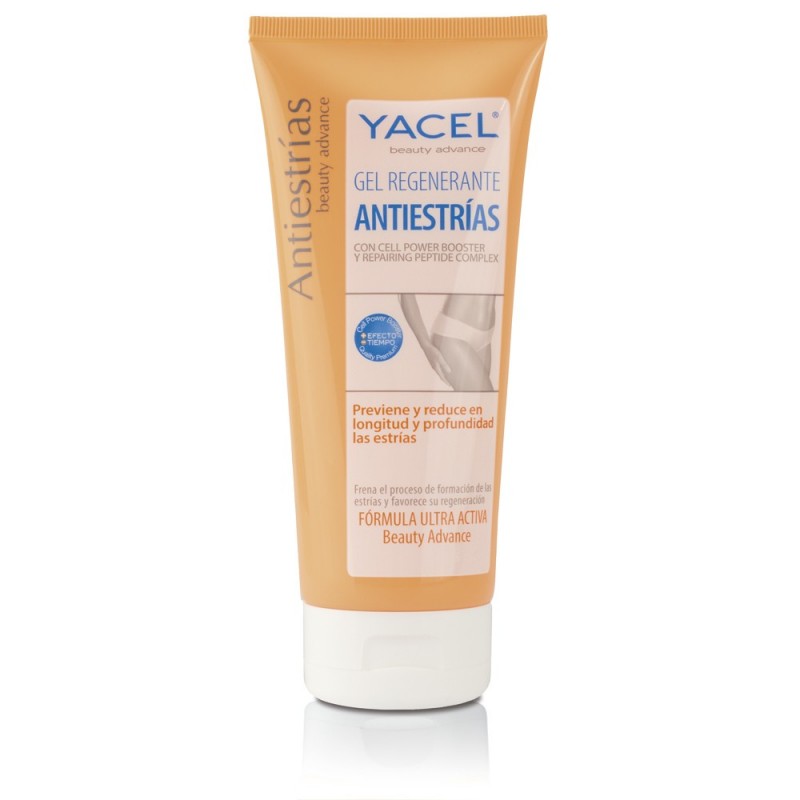 Anti stretch marks
Regenerating Anti-Stretch Mark Gel
The most complete line for men skin care and body care.
More than 90& ingredients from natural origen. Free from parabens. Apt for all skin typys. Fluid and light textures, quick absorptions.
Fresh masculine perfumes.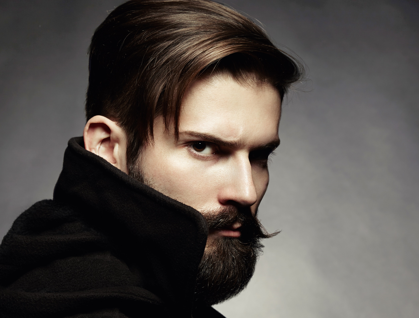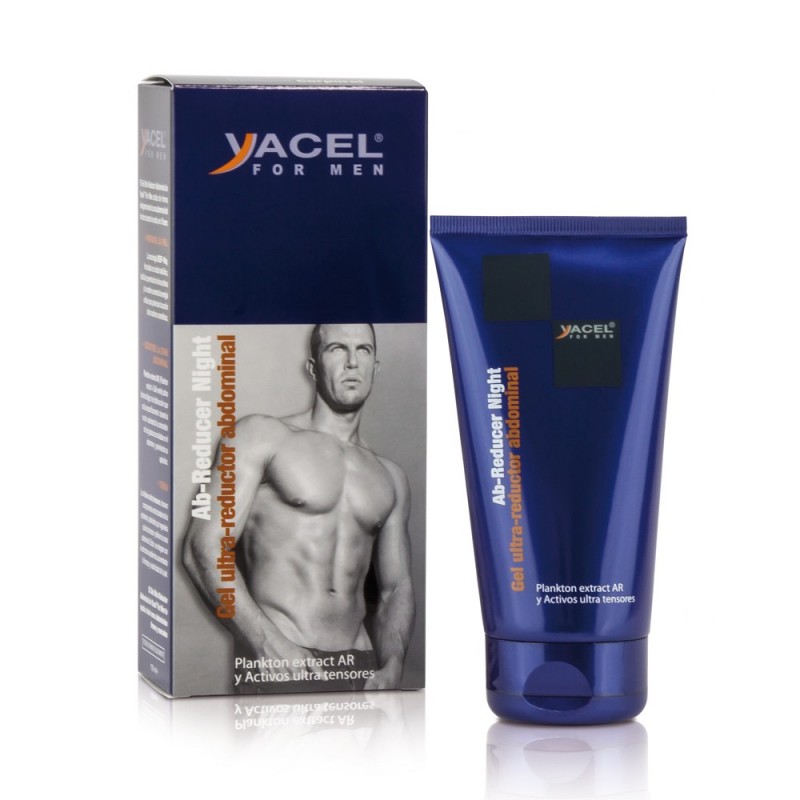 Gel Reductor
Ab-Reducer Night Yacel For Men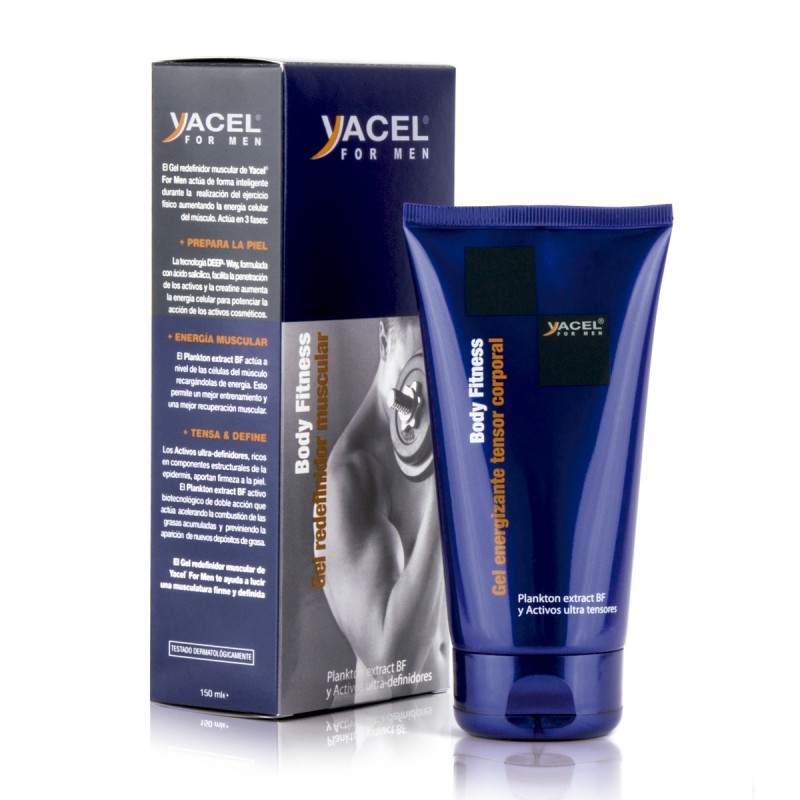 Gel Body Fitness
Sculpt and define muscle contour.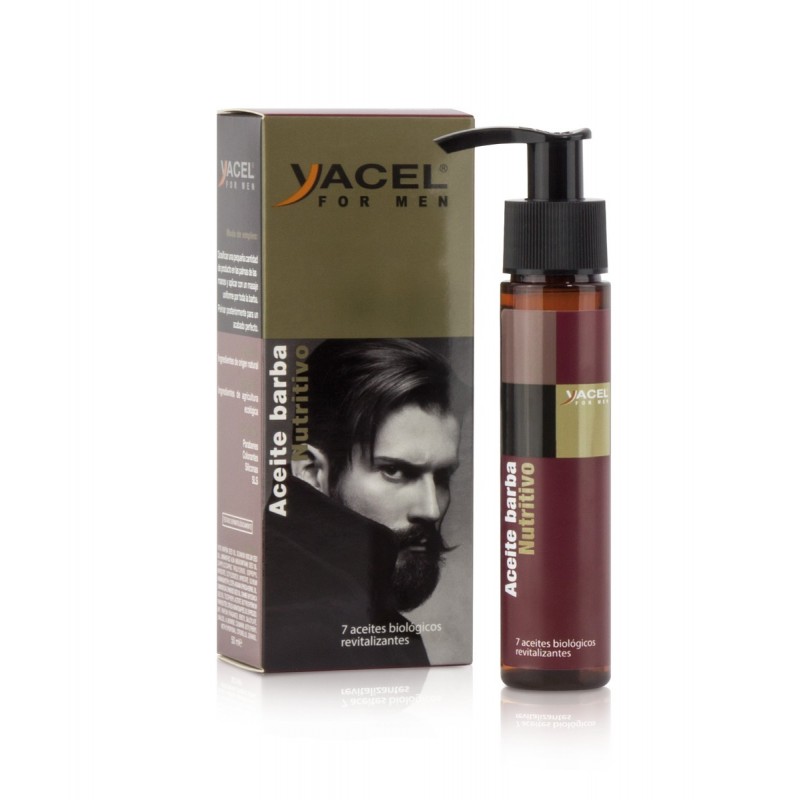 Nutritious mustache oil
Moisturizes Skin & Beard.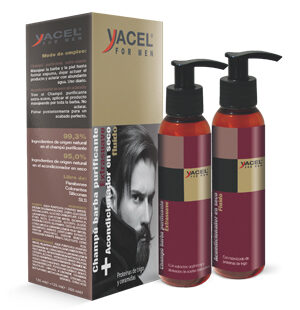 Purifying shampoo and mustache conditioner
Cleanse the beard and skin while deeply nourishing and hydrating.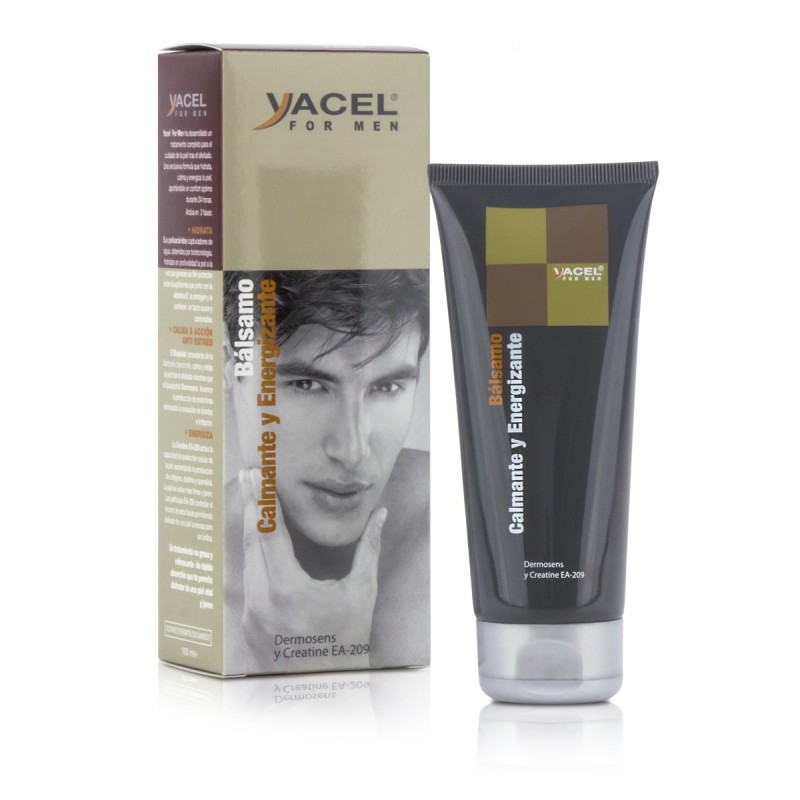 Soothing and energizing balm
Provide a complete treatment for skin care after shaving.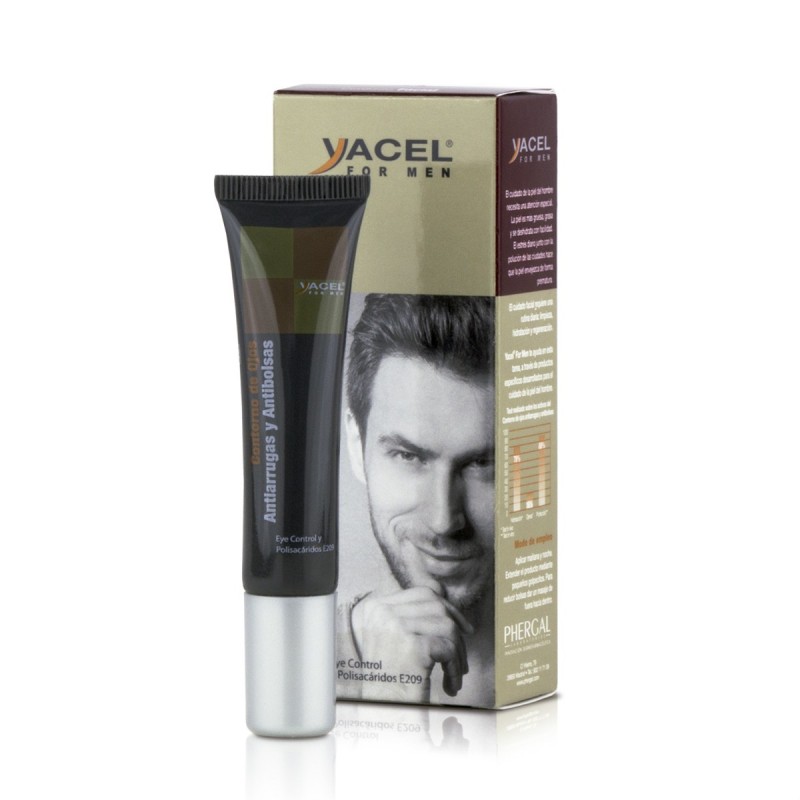 Eye contour
Reduce wrinkles and eye bags.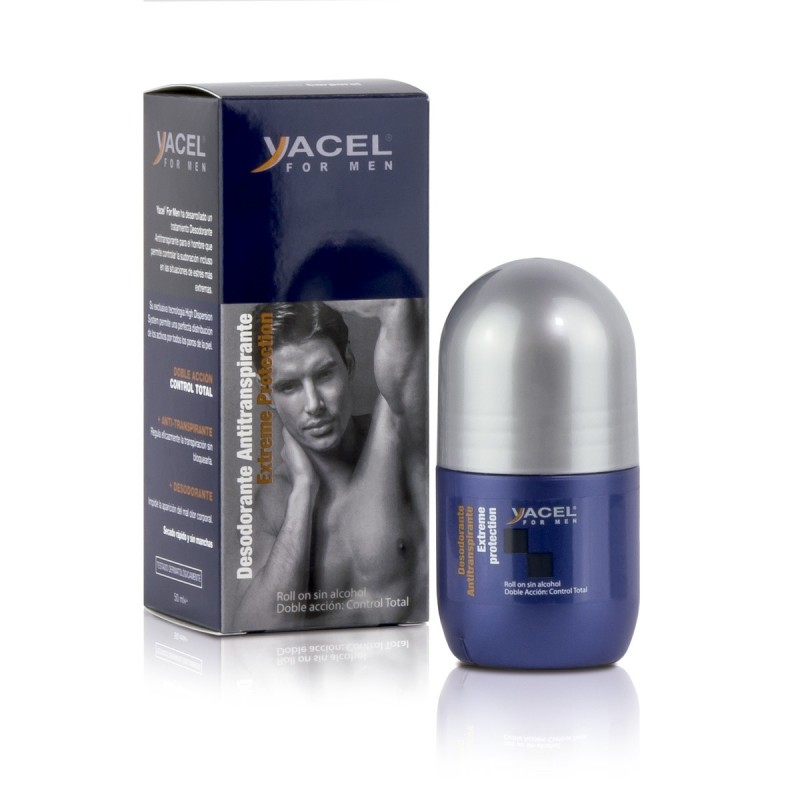 Antiperspirant Deodorant
Allow you to control sweating even in the most extreme stress situations.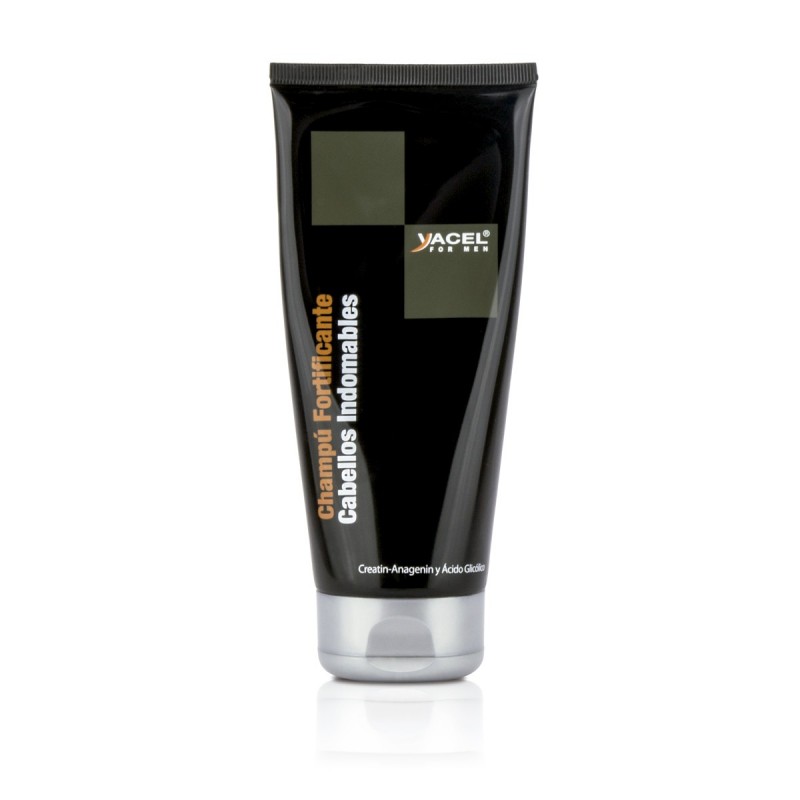 Fortifying shampoo
Make your hair look soft, vitalited and with your own style.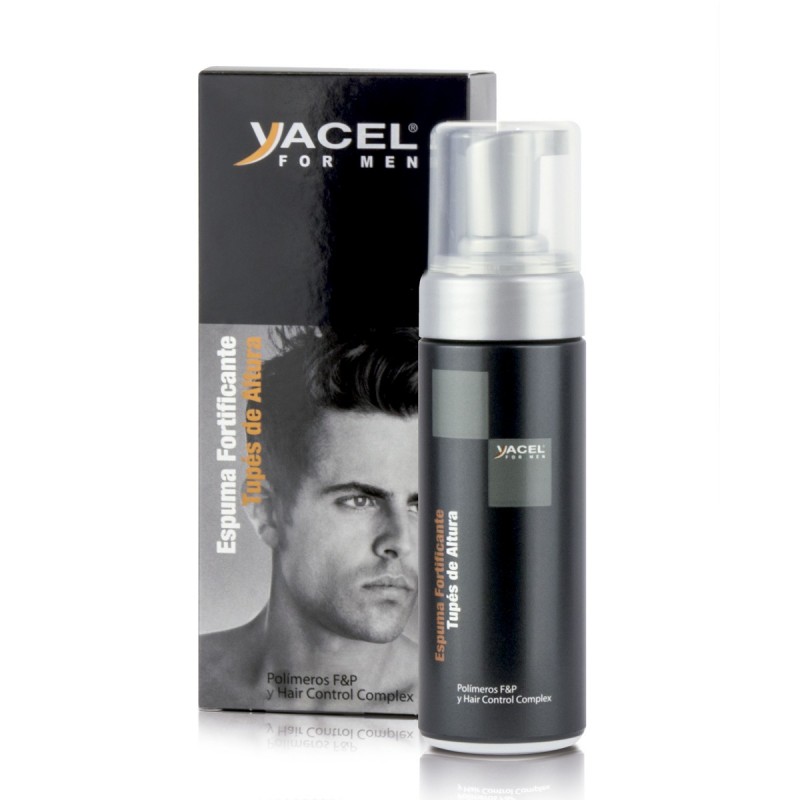 Fortifying Foam
Protection and styling, strengthening and anti hair drop.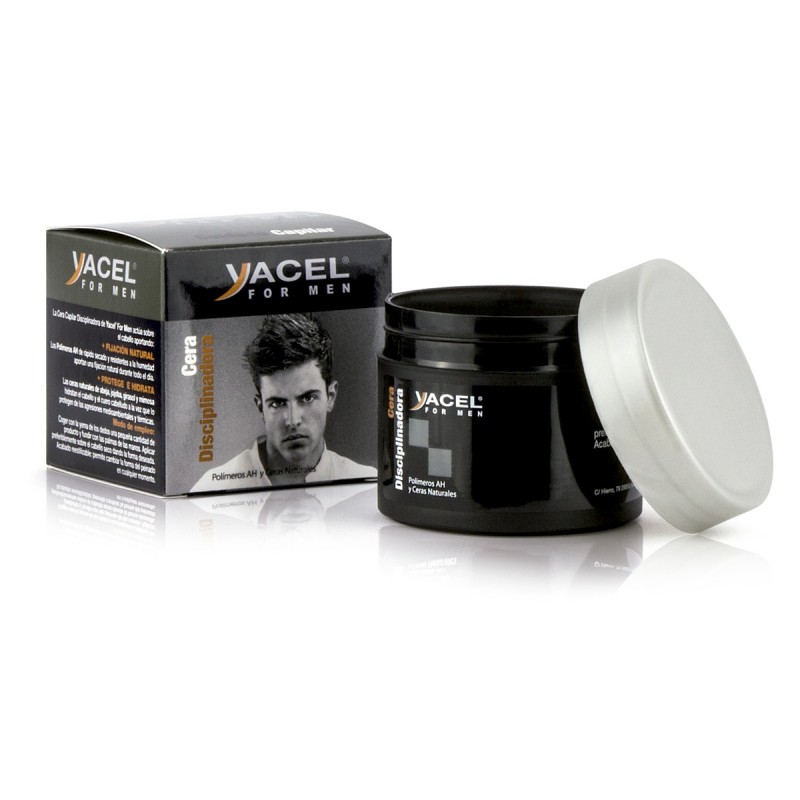 Disciplinary Wax
Provide a natural hold while protecting and hydrating the hair.